In a major development, the Government of India has appointed Lt Gen Anup Banerji (Retd.) as the first Executive Director of All India Institute of Medical Science (AIIMS) Awantipora.
On 7th November 2015, under Prime Minister's Development Package (PMDP), two AIIMS were announced for Jammu and Kashmir. AIIMS in Jammu was to be constructed in Vijaypur, Samba, on 258 acres, and in Kashmir, AIIMS was to be built in Awantipora 221 acres. The cabinet approved the construction of AIIMS in Jammu and Kashmir in January 2019.
The appointment committee of the Ministry of Personnel, Public Grievances and Pensions Department of Personnel & Training Secretaries, Government of India, has approved the proposal for the posts of Executive Director of 7 All India Institutes of Medical Sciences institutes.
The notification, a copy of which lies with The News Now, reads, "The Appointments Committee of the Cabinet has approved the proposal of the Department of Health & Family Welfare for appointment of the following persons to the posts of Executive Director, All India Institute of Medical Sciences at Bhopal, Bhubaneshwar, Patna, Rishikesh, Guwahati, Awantipora and Darbhanga in Level 15 of the Pay Matrix plus admissible NPA, on deputation/short term contract/contract basis, for a period of 03 years w e f the date of assumption of charge of the post (which may further be extended upto 05 years), or till the incumbent attains the age of 70 years or until further orders, whichever is the earliest".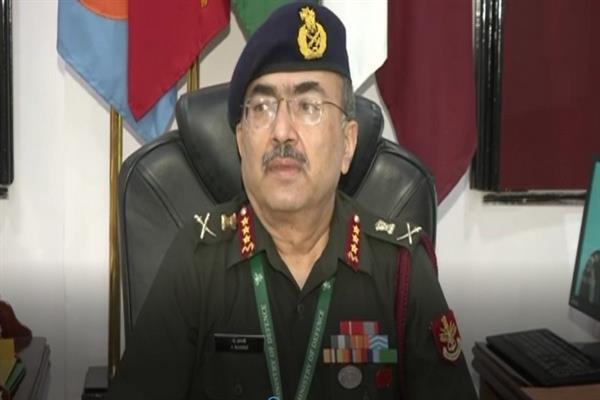 As per the notification, Lt Gen Anup Banerji (Retd.) shall be the Executive Director AIIMS Awantipora with the date of superannuation from 31st December 2020. The proposed mode of appointment of Lt Gen Anup Banerji (Retd.) shall be contract basis.
Lt Gen Anup Banerji (Retd.), a senior consultant Medical Superspecialty Hospital has been an ex-Director General of Armed Forces Medical Services and former President's Honorary Physician. Dr. Anup Banerji is a highly skilled interventional cardiologist with over 41 years of experience in medicine and 25 years in cardiology.
Dr. Banerji obtained his MD in general medicine in 1989 and his DM in cardiology in 1997. He is known to have performed multiple complex heart procedures and is one of the most sought after cardiac specialists in the country.
He has also been awarded the 'Param Vishisht Seva Medal' which is one the highest military awards in India for his services in the Indian army. He has also been associated with institutions as a professor of medicine and cardiology.
Dr. Banerji has an extensive knowledge of performing procedures like coronary & peripheral angioplasty, pacemaker implantation, ICD, CRTD implantation, balloon valvuloplasty, etc. He has published several articles in indexed journals and chapters in CSI update books.
It is pertinent to mention here that Chief Secretary Dr. Arun Kumar Mehta reviewed the status of mega developmental projects under execution here in Jammu and Kashmir earlier this month. During the meeting, Mehta stressed starting the first batch of students at AIIMS Awantipora by December this year. He asked the district administration to hand over the balance portion of land to CPWD within a month.